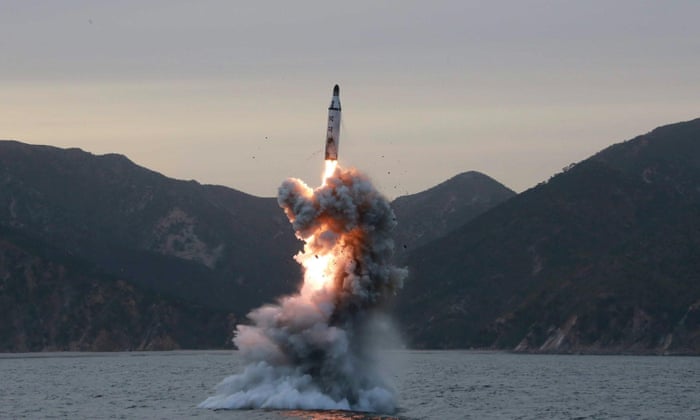 An undated photo released on 24 April 2016 by the DPRK central news agency shows an "underwater test-fire of strategic submarine ballistic missile". Photograph: KCNA/EPA
TOKYO, Aug. 24 (Xinhua) -- The Japanese government on Wednesday strongly condemned the the Democratic People's Republic of Korea's (DPRK) test-firing of a submarine-launched ballistic missile (SLBM).
Japan's Prime Minister Shinzo Abe described the launch as a grave threat to security and an unforgivable act
Abe said a strong protest to the launch has been made with Pyongyang through certain diplomatic channels.